ConveyorEase
Portable Conveyor
Convenient & Low Cost
Portable & Easy To Use
Convenient & Low Cost Conveyor System
Designed with the homeowner and handyman in mind, ConveyorEase low cost portable conveyor is the affordable lightweight conveyor that handles jobs previously done with buckets or wheelbarrows.
From digging out a basement to moving firewood, dirt, rock, mulch and so much more, ConveyorEase low cost portable conveyor enables you to do the job quicker, easier.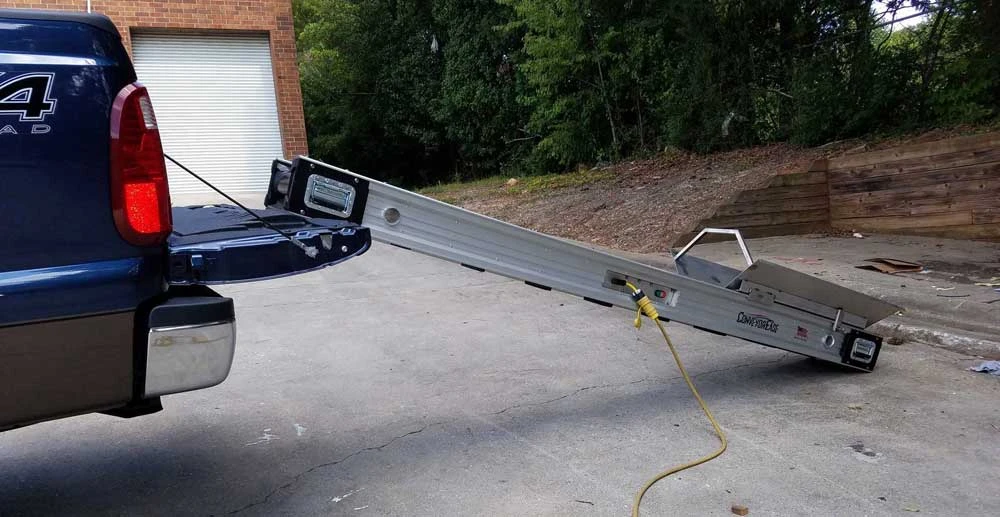 At only 130 lbs, 10' long and 15" wide, ConveyorEase portable low cost conveyor is easy to move and set up.
ConveyorEase uses 110 / 120 volt power and can be plugged directly into a household wall socket or generator.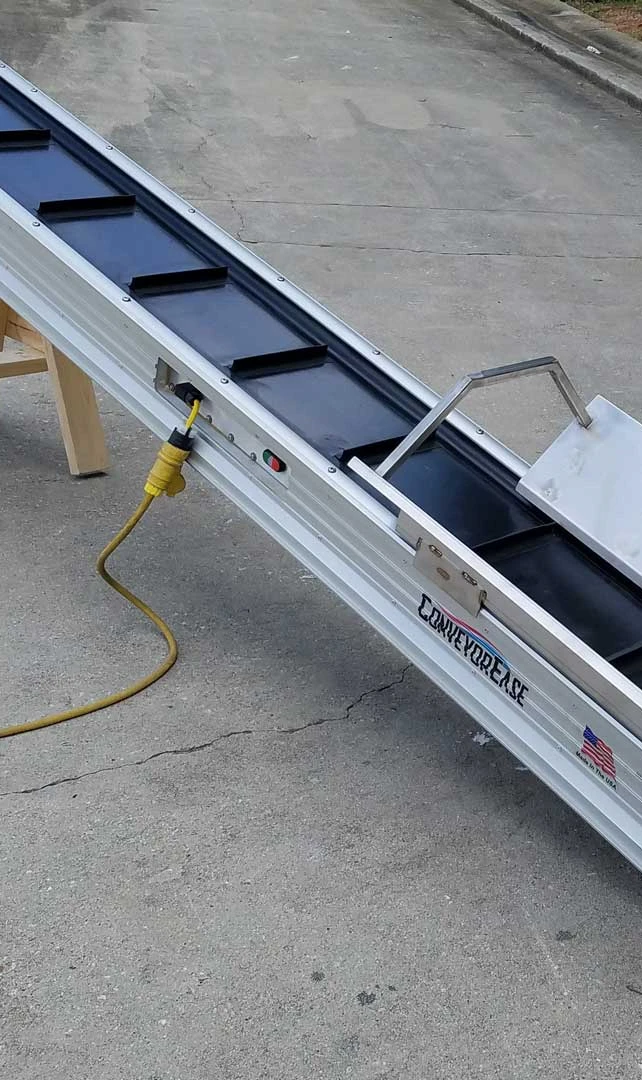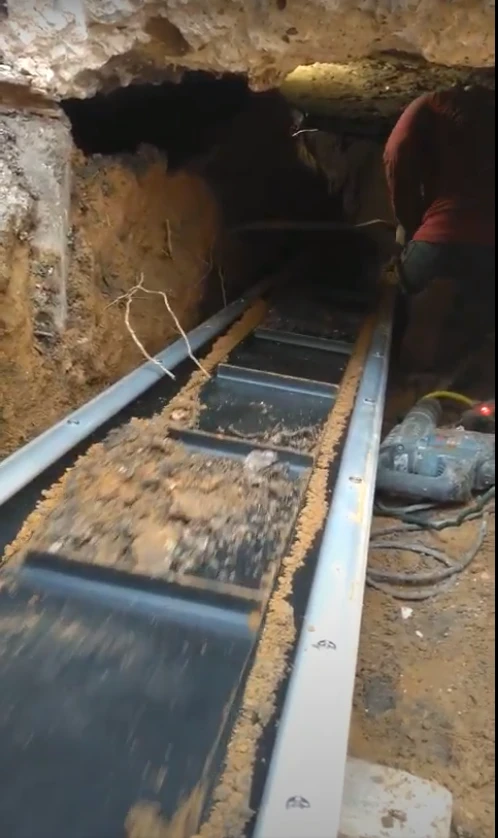 Frequently Asked Questions
Q- Do you offer conveyors in different sizes & voltages, or for commercial use?
Is ConveyorEase a product of the United States?
What voltage/power is required to run ConveyorEase?
What are the weights and dimensions of ConveyorEase and the accessories?
How much weight can ConveyorEase carry?
Why would I need a cleated belt or side extensions?
Is there a video for changing side skirts and belt tracking?
In what conditions can I run ConveyorEase?
Is there maintenance required?
A small amount of regular maintenance will ensure a long life for your ConveyorEase. You will need to inspect the conveyor, belt and accessories after usage to be sure no damage has occurred. Wash down the conveyor after use, removing any debris that may have collected under the belt. Check the tracking of the belt, make necessary adjustments and occasionally grease the side skirts. All of this is covered in detail in the operator's manual you will receive with your order.
Can I purchase parts for my ConveyorEase?
Is there any customer support available?
Can I run the conveyor on the floor/ground?
How can I support the conveyor at a height off the floor/ground?
What is the return policy?